Flaring Solutions
Flaring Solutions harnesses the power of flared natural gas to generate low-cost electricity for bitcoin mining
"Back of the envelope calculations suggest that there's enough flared natural gas in the U.S. and Canada alone to run the entire Bitcoin network."
Harvard Business Review
The Flaring Crisis is Real
of natural gas flared in the US per year
of natural gas flared globally per year
of annual emissions from flaring in the US alone
Distance from pipeline prevents oil producers from transporting their gas to refineries
Limited pipeline capacity also prevents oil producers from transporting their gas to refineries
With no viable transportation solutions, producers are unable to monetize their natural gas
Storing natural gas at the wellhead is impossible without investing in cost-prohibitive infrastructure
Liquid and compressed natural gas are infeasible at the wellhead for most oil and gas producers
With no viable storage solutions, producers are forced to flare

Flaring Solutions is a bitcoin mining company dedicated to cleaning up the oil and gas industry
Flaring Solutions converts stranded natural gas into a bitcoin transaction that can be transported across the globe without expensive pipeline infrastructure
We take an asset that is worthless at the wellhead and transform it into value that can be transported instantly and stored indefinitely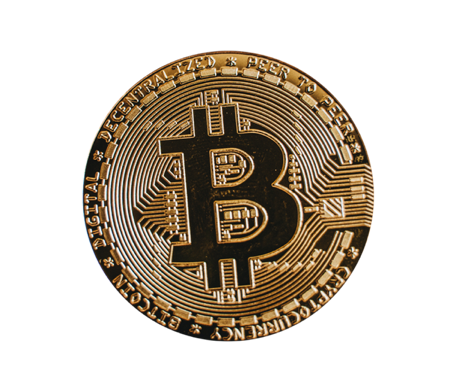 Services
Flaring Solutions gives oil producers the opportunity to monetize gas that would otherwise be wasted through flaring
NATURAL GAS GENERATORS PRODUCE ELECTRICITY FROM GAS DIVERTED FROM FLARE STACKS
THE ELECTRICITY POWERS FLARING SOLUTIONS' STRATEGIC OUTBOUND FLARE INTERVENTION APPARATUS (SOFIA)
UTILIZING ULTRA LOW-COST ENERGY AND HIGHER RELIABILITY, FLARING SOLUTIONS OUT-COMPETES EVEN THE LARGEST MINING OPERATIONS ON A COST PER KILOWATT HOUR BASIS
Team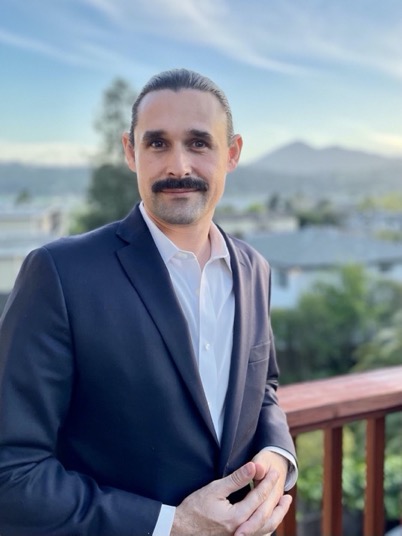 Will Aspinwall
Founder and CEO
Will Aspinwall founded Flaring Solutions to solve the flaring crisis he experienced first-hand as General Counsel and Director of Business Development for a publicly traded oil and gas company on the London Stock Exchange. He knitted together his contacts in both the oil and gas and tech sectors to tackle the problem of routine natural gas flaring.
Mr. Aspinwall's experience in oil and gas is augmented by his successful law practice where he is known for finding practical solutions to complex litigation issues.  He began his career in the federal courts clerking for Judge Procter Hug Jr., the former Chief Judge of the Ninth Circuit Court of Appeals.  He later served as a Deputy District Attorney in Denver, Colorado.  Mr. Aspinwall has tried more than 20 jury trials to verdict in both civil and criminal matters.  He also serves as a faculty member and instructor for the National Institute of Trial Advocacy (NITA).
Will has been an active member of the Silicon Valley Blockchain Society (SVBS) since 2018. He drafted their antidiscrimination policies and sits as an SVBS Culture Committee Member.
Will is passionate about sustainable, economic, and scalable solutions to the transportation and storage of stranded energy.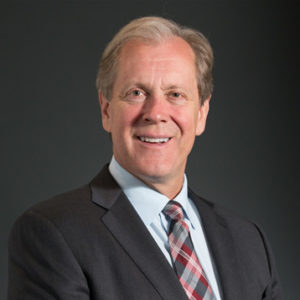 Robert Brooks Price
Co-Founder
Robert B. Price is a successful oil and gas executive who owned and managed energy and manufacturing companies in North America and Eastern Europe.
Mr. Price, originally from Colorado, immersed himself in Oklahoma's dynamic energy sector after receiving his Juris Doctorate Degree from the University of Tulsa. Subsequently, he was Vice President, Trust Officer and Oil and Gas Trust Energy Department Manager of the First National Bank and Trust Company, now JP Morgan Chase Bank.
Upon leaving the Bank, he formed Brooks Energy Company with a goal of unlocking the energy potential of the Mid-Continent and Rocky Mountain regions with projects in both oil and natural gas exploration and production.
Previously, he purchased a distributed electric generation business from Tulsa-based Williams Companies, and owned S&R Equipment, a natural gas compressor manufacturing company and rental business.
As founder and Chairman of Zeledyne, Mr. Price purchased Ford Motor Company's Glass division with plants in Tulsa, Nashville, and Juarez, Mexico employing more than 1,200 people. He has also served on numerous other state and local civic boards and commissions, including Family and Children Service, The Oklahoma Centennial Commission, Tulsa Hospital Authority, the Mental Health Association of Tulsa, and served as an elected member of the Tulsa Technology Center governing board, which provides workforce training to thousands of Oklahomans.  Mr. Price also volunteers on the Colorado based Daniels Scholarship Selection Committee and served on the Colorado Economic Development Commission.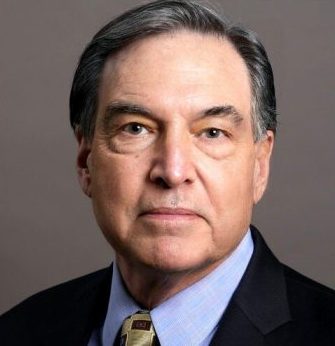 Jon Wellinghoff
Energy Consultant
Jon Wellinghoff is the former Chairman of the Federal Energy Regulatory Commission (FERC).  The FERC is a U.S. governmental agency that regulates the interstate transmission of electricity, natural gas, and oil.  Mr. Wellinghoff served as one of the five commissioners at the FERC from 2006 until 2009 when he was named FERC Chairman by President Obama.  He served as Chairman until stepping down in 2013.  At FERC, Jon's priorities included wholesale electric markets, renewable resources, and promoting efficiency in our nation's infrastructure through advanced technologies and system integration.
Mr. Wellinghoff was formerly the Chief Policy Officer for SolarCity and was responsible for recommending policy initiatives and interventions in state, federal, and other forums.  Jon was a former Partner and Co-Chair at Stoel Rives LLP, where he assisted emerging energy-related technology innovators institute changes implemented during his tenure at the FERC.  Mr. Wellinghoff is now CEO of GridPolicy, Inc., a Berkeley-based consulting group which assists companies with commercialization in the energy space.